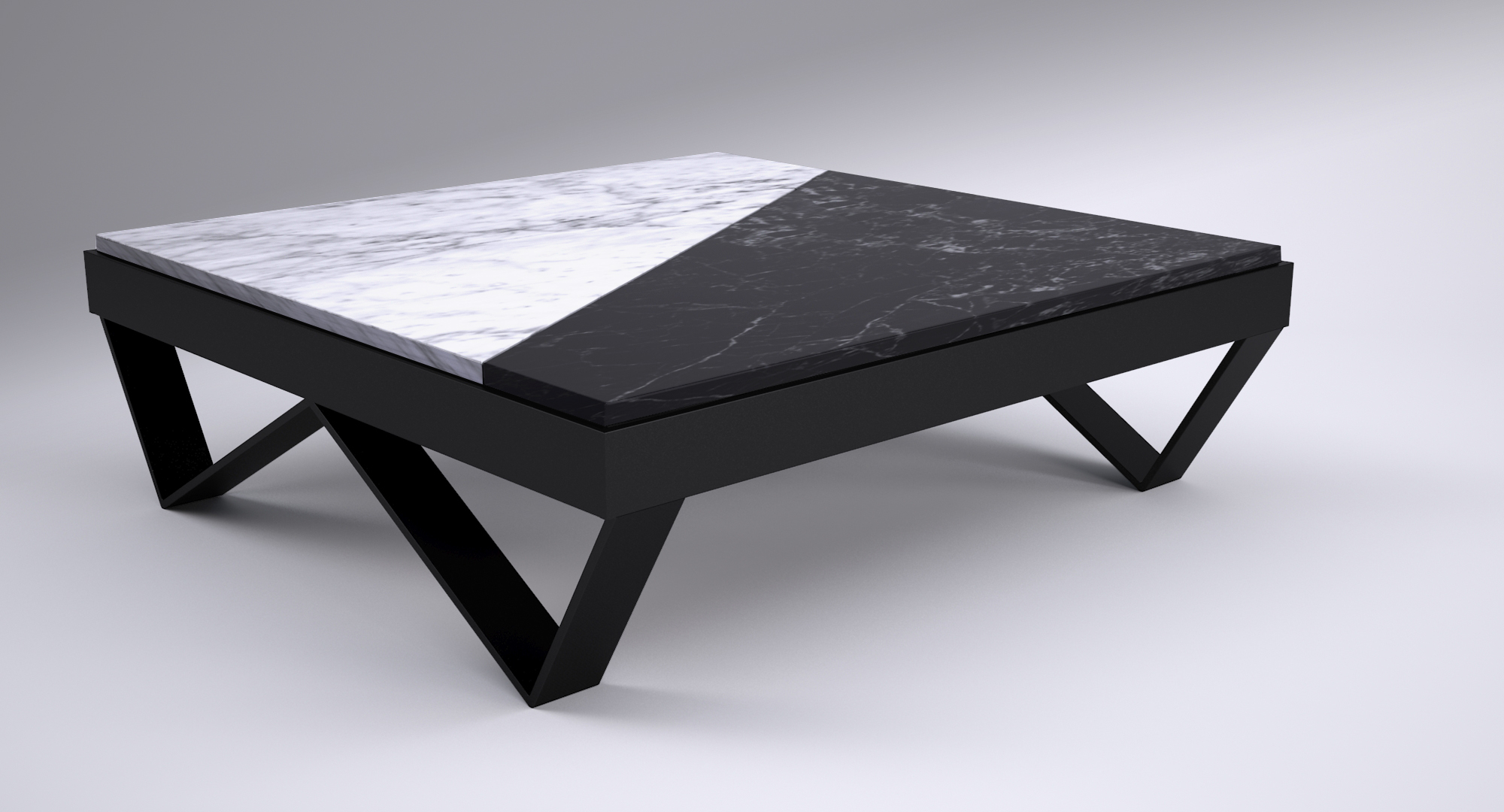 W Coffee Table
40"W. x 40"D. x 12"H.
The W coffee table was built specifically for the Interior Design Show Vancouver (IDS Vancouver) in 2016 as an exhibition piece.
The coffee table is part of W line that is currently in the design progress. This piece and the W credenza are the first two pieces designed and manufactured for the collection. The angles and possible shape variations in the shape of the letter W were the main inspirations for this design. The letter and similar angles can be found on the marble top as well as the powder-coated aluminum base. The goal was to create a simple yet beautiful and elegant piece.
For this project, I collaborated with a local company that manufactures white and black marble extracted from a local quarry in the Cowichan valley. They were eager to enter the Vancouver market and I felt that an exhibition piece at IDS Vancouver was an ideal opportunity to showcase their product. My goal was to raise awareness of the unique designs and high quality products being created on Vancouver Island. The base was manufactured by Dodeka, another local company.
The dimensions of the table are 40" x 40" x 12".